Tour of the Vineyards of Puglia
Locorotondo and the entire region are famous for producing excellent red and white wines. We have selected the best vineyards in the area for a guided tour of wine producers with tasting of CDO, PDO and PGI wines (Verdeca, Chardonnay, Primitivo, Negramaro) for our guests.
In a glass of wine, accompanied by local cheeses hams and salamis, you will discover the deepest essence of a region where taste and tradition offer exciting flavours. The vineyard visits and the tasting will take place at the terracing close to the historical centre of Locorotondo. Ideal for anyone who wants to visit the town and have a lunch that is different from the usual restaurants.
Almapetra trulli resort puglia experience
Book an unforgettable wine tasting experience in vineyards, in collaboration with local farms selected by Almapetra Trulli Resort The visits to vineyards with wine tasting can be booked in advance or directly with us at the resort for a reduced price. The visits are conducted in Italian or English and also French and German on request.
2 types of wine tasting can be booked:
COMPLETE, which lasts 1 h 30' with guided tours describing the characteristics of the vines cultivated and the historical background. Complete lunch with matching wines for each course (starter, first, second and dessert).
REDUCED, which lasts 45' with guided tours with a description of the characteristics of the vines cultivated and the historical background. Tasting of finger food with matching local wines. If the weather is bad, the wine tasting can take place in a restaurant next to the vineyard.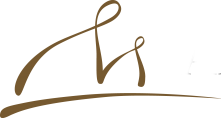 Book your tour in winery
with wine tasting!